Coronavirus Update
Dear Valued Customers,
We wanted to let you know that we ARE open, and continuing to provide emergency service. We know going without heat or hot water is not an option, especially if you or your loved ones are ill. Our office is open and our service and installation crews are here for you. Below are a few of the steps that we have implemented to help protect our team and our customers during this time:
We are not allowing anyone to come to work who is showing signs of getting sick or if anyone in their home is sick, they are staying home.
All technicians, sales staff and installation teams will arrive with masks and gloves on for the safety of everyone.
Our technicians will have fresh uniforms to be worn each day. Our uniforms are cleaned by a professional laundry service.
Wash our hands frequently and thoroughly with soap and water
Cover our nose and mouth when sneezing or coughing
The office has a few team members working at the office and our Customer Service Representatives are working remotely from home to minimize exposure as much as possible.
Air Purification Systems
There is much to consider regarding the COVID-19 virus (Coronavirus) and its possible transmission in your home. While there are various and effective indoor air quality measures available to help protect your safety, including duct sanitization, ultraviolet (UV) germicidal light treatment, and HEPA air filters, they alone cannot protect from all forms of COVID-19 transmission. It is important to follow all official guidelines for preventing the spread of this virus.
AirScrubber by Aerus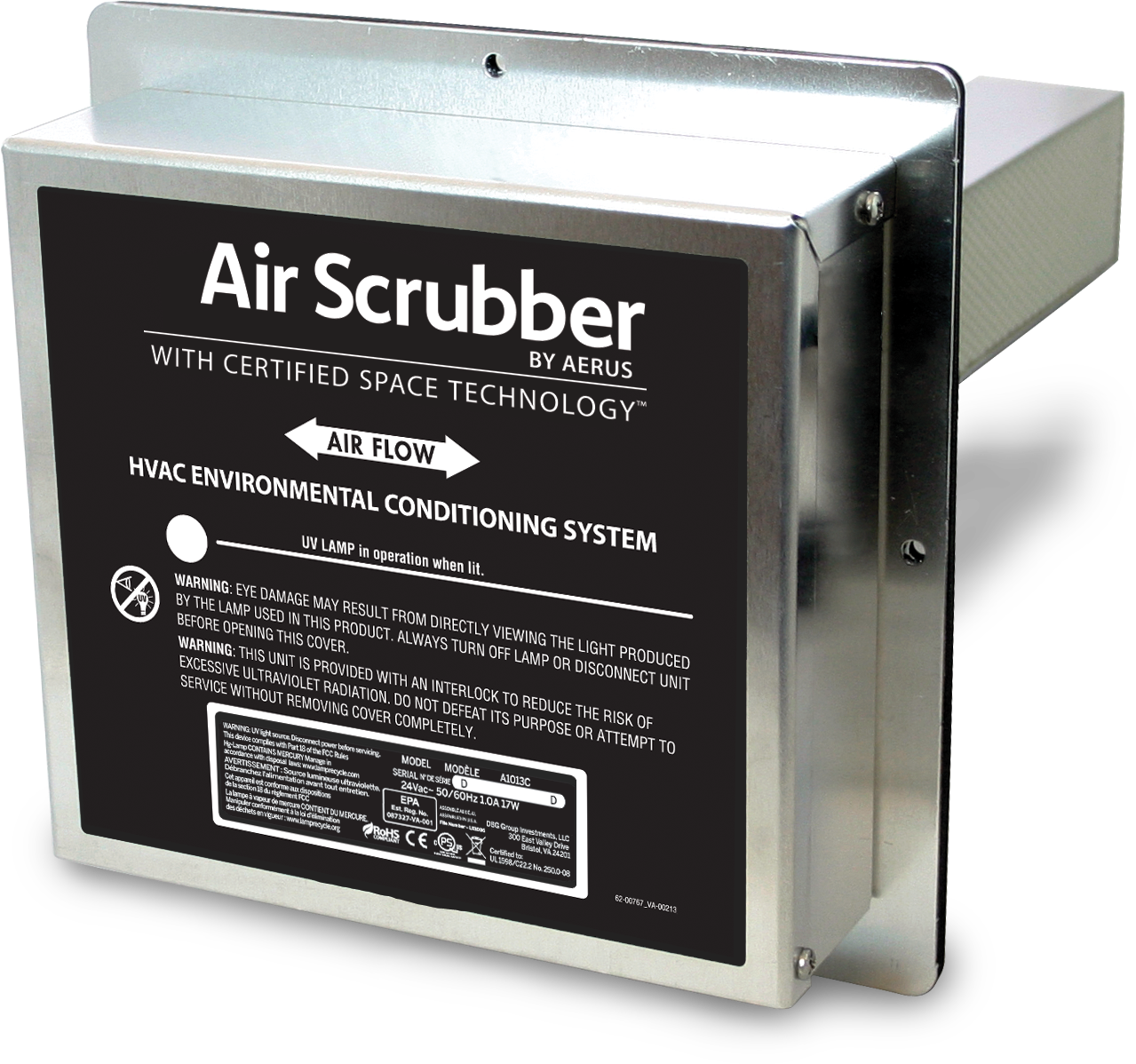 The Air Scrubber is a whole-home air purification system that uses ActivePure® Technology, which is the only Certified Space Technology created in cooperation with NASA to protect the health of the astronauts onboard the International Space Station.
*It is important to note, that while this product has been tested and shown to remove 99% of airborne contaminants, the COVID-19 strand has not been fully tested.
Stay safe!