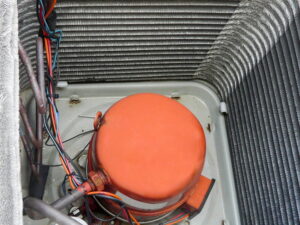 Did you know that the compressor is the most essential component of your air conditioner? Well, that and refrigerant. Without either, your air conditioner would be nothing more than a very large and expensive fan.
So, if something goes wrong with the compressor, you might wonder if it's worth repairing your air conditioner, or if the whole unit is doomed. This is a good question too! We don't have an easy answer, but we'll explain below to give you a bit more clarity.
Whatever you decide, you can count on our team to help you along. We're also here to help you make an educated decision about how to best use your budget for your cooling needs. Read on to learn a bit more about this compressor repair/replace debate.