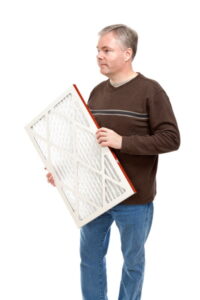 Have you ever wondered why service professionals tell you to change your air filter? Perhaps you think it's a problem because a clogged air filter doesn't protect your indoor air quality. You're not wrong, however, not quite right either.
This particular air filter–the one that comes standard with your HVAC systems–isn't in place to protect your indoor air quality anyway. It's in place to protect the interior components of the HVAC system itself from dust, dirt, and other debris that can get inside and damage parts.
This air filter, depending on the type and the level of contaminants in your home, should be changed every 1-3 months. Why? We've highlighted 4 reasons below.