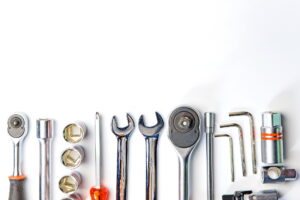 Each homeowner has a preference for when they like to schedule AC maintenance. Some people prefer to schedule the appointment in the spring ahead of summer. Other people like to schedule their appointment now as summer is ending.
If you would usually schedule an AC maintenance appointment earlier in the year and haven't yet, it's not too late. Scheduling an appointment with our Walnut Creek heating and air team is crucial, and it's better to have maintenance done late than not at all. Keep reading to learn more about what might happen if you skip out on AC maintenance this year.
Energy Costs
If you skip out on AC maintenance this year, you will notice the effects next year. One of the most noticeable changes will be your energy costs. Skipping out on AC maintenance allows wear and tear to build inside of your air conditioner. Your air conditioner may begin to work harder to produce the same cooling results. In fact, you may find yourself setting the thermostat slightly lower in an attempt to cool your home because the same settings you used previously aren't producing the results you expect.
AC Lifespan
Skipping out on AC maintenance also means that you are shortening your air conditioner's lifespan. The average air conditioner is expected to last for around 15 years. When you skip out on AC maintenance, you miss an opportunity to take excellent care of the unit so that it can last longer. When you schedule AC maintenance consistently every single year for your unit, it can easily last for closer to 20 years, if not longer.
Repair Needs
AC maintenance is an opportunity for you to stay ahead of repair needs. During an AC maintenance appointment, our team can identify minor things that are beginning to go wrong with your air conditioner and fix them before they get out of hand. When you skip out on AC maintenance, tiny problems have the chance to become big problems.
Skipping out on a tune-up for your air conditioner this summer may not seem like a big deal. But, you may pay for it next summer when you have to schedule a repair appointment because something goes wrong with the unit. Even worse, there's a potential that your air conditioner could break down completely.
Hometown Heating and Air Conditioning is your trusted resource for AC maintenance. Schedule an appointment with us today! Your comfort is our business.