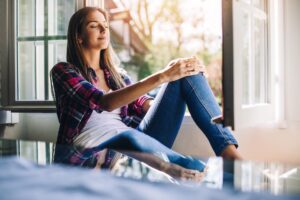 As fall approaches, you will be turning off your air conditioner and switching over to your heater. You may be tempted to put off AC repairs until after the new year, but we caution you against this for a few reasons. If your air conditioner is having any problems as a result of this summer season, it's better to address those problems now than to put them off.
You can call our team any time to schedule AC repair in Concord, CA. We can complete your annual AC tune-up so that you can spend the rest of the following winter season resting easy and knowing that your air conditioner is in great shape when summer does roll around again. Keep reading to learn more about the benefits of fall AC repairs.
Why Is AC Maintenance Important?
Invest in Efficiency
As time goes on, your air conditioner can slowly begin working harder to produce the same results that it usually would with less energy. We call this wear and tear. It's a natural process, but it doesn't mean you have to accept it. AC maintenance is an opportunity to maintain your AC's overall efficiency so that you can enjoy lower energy costs over the life of the unit.
Enjoy the Comfort
Let's face it, one of the biggest reasons that you have an air conditioner in your home is for comfort. Sure, it also helps to ensure that your home and its contents are climate controlled, which means your investments last longer and remain in excellent condition. But it is also about your comfort.
And over time, your air conditioner can lose some of its ability to cool your home effectively. We already talked about efficiency, and having an efficient unit does not just lower your energy costs. It also ensures that your air conditioner can keep up with the demands of cooling your home year after year.
Save Money
We have a secret. AC maintenance does not just save you money on your energy costs. It also helps your air conditioner last longer, which means that you're getting more out of that initial installation investment. Well-maintained air conditioners will have a much longer lifespan. While the average air conditioner will last for around 15 years, annual tune-ups can help your air conditioner last for 20 years or longer.
Save Time
You either schedule AC maintenance on your terms, or you schedule AC repairs at a later date that may not be convenient. Sometimes when you schedule AC repairs, your entire system is broken down and you don't even know what's wrong. But investing in maintenance ahead can prevent this from ever happening. Air conditioner maintenance appointments are much shorter and less involved than a major repair appointment.
Hometown Heating and Air Conditioning is your trusted resource for AC maintenance. Schedule an appointment with us today! Your comfort is our business.