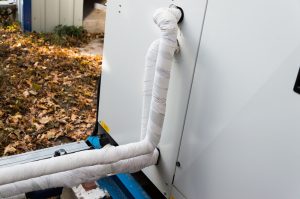 There a number of problems that can and will afflict your air conditioner over the years, most of them a result of natural wear and tear. This means some problems will be more minor than others. For instance, you might have a worn-down motor bearing that needs to be replaced, or a loose fan tightened.
There are other problems, however, that really shouldn't be brushed off and need to be addressed right away. A refrigerant leak is one of them.
There's a fairly common misconception circulating that refrigerant to an air conditioner is like gasoline to a car–it depletes over time. On the contrary, refrigerant is in a closed-loop system and is recycled throughout the lifespan of your air conditioner, theoretically. If your air conditioner is losing refrigerant, it means there is a leak, and yes it is a big deal. Read on to learn why!