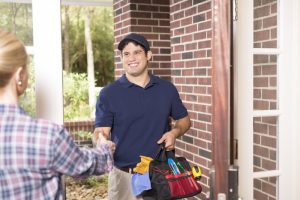 These days, you can find a lot of people who would be willing to do HVAC work in your home. Unfortunately, that doesn't mean that the professional you find will actually have the expertise and experience necessary to do a good job. We really don't recommend putting the wellbeing of your HVAC system and the comfort of your home in the hands of amateurs.
Of course, it's fine to say this, but what should you do then? When you need HVAC work, it's understandable that you want to find someone affordable and reliable. But what other qualities should you look for?
We've provided a bit of a guide below to answer just that–what 4 qualities you should look for in a professional HVAC contractor. Read on, and please reach out to our team if you have any questions–we want your HVAC system and your home to be in good hands!