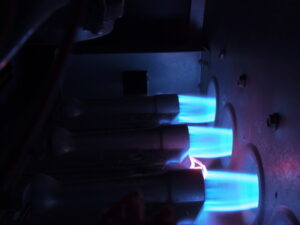 Are you one of the many homeowners in our area utilizing a gas-powered heater for your home comfort in the fall and winter? If you are, then this blog post is for you!
Gas-powered heating systems, specifically furnaces, are the most common type of residential heating system used throughout the country, and for good reason. They're powerful, effective, and when properly installed and cared for, very efficient. They produce a large amount of heat and do so at less expense than their electric heater counterparts, since natural gas costs much less.
However, while not inherently harmful, any natural gas appliance has the potential to develop safety issues. This isn't said to alarm you—after all, today's furnaces are built with homeowners safety in mind and have features to shut themselves off if they overheat. But something like a cracked heat exchanger, no matter how small the crack is, can lead to harmful CO exposure in your living space.