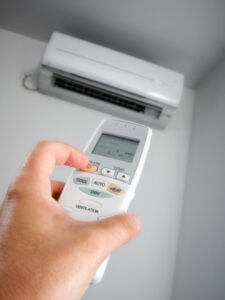 When it comes to buying a new HVAC system for your Orinda home, there are a wide variety of options to choose from, and it can be overwhelming! You first want to make sure that it functions well, and that it works efficiently. Next, you want it to last as long as it possibly can. This is why it's important to work with a trusted and qualified professional for the installation, no matter what type of air conditioner or heating system you go with. It'll cut down on ac repairs over time.
And a ductless HVAC system is no exception. These units function by using a single outdoor unit that is connected to up to 4 indoor air handlers. Each of these air handlers works independently of one another, and are usually mounted up high on the walls in the rooms they'll be used.
What's important to remember about these types of HVAC systems is that they are unique, and if not installed correctly, they have some unique and pretty frustrating needs. Read on to learn more!
The Power of Ductless Heating and Air Conditioning
There are many advantages to choosing ductless heating and cooling for your living space. There are also unique qualities that these systems have. They aren't inherently bad qualities. But if your ductless system isn't properly installed and serviced, it could be pretty frustrating. These potentially unique problems include:
Water Leaks Behind the Air Handlers
Each of the air handlers has a conduit with a series of connections hooked into the back of the unit. This conduit is routed through a small hole drilled in your drywall and leads to the outdoor unit, and it contains the power cord, condensate line, and refrigerant line.
The condensate line is responsible for moving moisture out of the cooling process and draining it out of the system so it doesn't end up damaging your property instead.
It's possible, though, for the condensate line to get too clogged up, and leak as a result. When water or any other type of fluid begins developing between an air handler and the wall that it's attached to, the material of the wall will start degrading.
This is particularly ominous if you have wall-mounted air handlers. When the wall gets too wet from a leak, it can cause the air handler to split from the wall, and fall. This will definitely hurt the air handler, and could cause property damage too.
A Broken Air Handler
Of course, there's a bit of good news about a broken handler, if you can call it that. While it is of course a very frustrating problem to have, at least if it's only one air handler that is impacted, you have the rest of the air handlers in your home to use to stay comfortable while you wait for an HVAC pro to come and make repairs.
To prevent unexpected heating and AC repair in Orinda, CA due to poor ductless installation, contact our team for your HVAC services! At Hometown Heating and Air Conditioning, "Your Comfort Is Our Business."