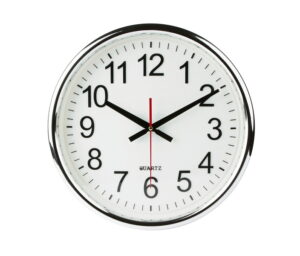 Heating season is here! Now it's true, we don't get as bitterly cold temperatures as they do in other parts of the country. But, there is no denying that when it does get chillier here, you need a fully efficient and effective heating system in place to keep you warm.
So how do you ensure that this is the case? Well, by scheduling annual professional maintenance, that's how! Keep reading as we uncover why this heating service is so important for the efficacy and efficiency of your heating system, and why now is the best time to have it done.
The Importance of Professional HVAC Maintenance
Most of the problems that could potentially impact your heating system, or your air conditioner, are the types of things you wouldn't even notice until they've already caused a fair amount of damage. This is the primary reason you don't want to wait for troubling symptoms to show up before addressing your furnace or heat pump care. The best way to manage a problem without waiting for symptoms to show up is to prevent the problem from happening in the first place, and with professional HVAC maintenance, you can!
Preventative maintenance tune-ups give our professionals the chance to comprehensively examine your heating system and isolate any issues that could be developing internally. These problems can then be fixed before they have the chance to grow into something worse, like a full heating system breakdown.
Professional maintenance can lessen the chance of serious damage to your heating system by 85%, as long as it's completed on a routine basis. Consistent, thorough maintenance can ultimately save you thousands of dollars in repair costs over the lifespan of your heating system (and your air conditioning system). To get the most out of it, fall is usually the best time to have it done!
Why Fall Is the Ideal Time for Heating Maintenance
When you schedule professional preventive maintenance for your heating system does have an impact on how effective that maintenance is. We will say that frequency is more important than the time of year here–if you're getting it done every year your heater should stay in good shape. But we do recommend fall because it's right before you need the system the most, and it gives you (and us) time to make repairs before you begin using your heater on a daily basis.
Again though, it's better to schedule heating maintenance later in the season than to not have it done at all this year. So, if you come across this blog post later in the fall or even in the winter, if you haven't had professional maintenance done in at least a year, give us a call! We'll see to it that your system is performing at its best, no matter what time of the year it is.
And don't forget to ask about our "Star Performance Membership Maintenance Program." This is our maintenance agreement that affords members a number of great benefits, like discounts on diagnostic service calls, repair discounts, and much more!
For professional heating repair in Concord, CA, contact Hometown Heating & Air Conditioning.