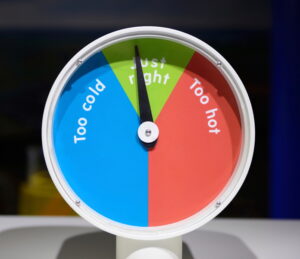 If you've had to call for heating repair recently, you may be wondering if your heater will need to be replaced soon. Here's something that might help alleviate some of the stress you may feel about the dreaded day when you need a new heater. These days, there are eco-friendly options for heating your home that might work better. One of these is a heat pump.
Heat pumps are an ideal 2-in-1 heating and air conditioning option for our climate here in California. These energy-efficient systems could be exactly what you need to get the best level of year-round comfort for your home. If you're not aware of what makes heat pumps so special, read on to learn about their many benefits.
How Heat Pumps Operate
You may be wondering how on earth a single HVAC system can provide both heating and cooling. It helps to look at a heat pump as essentially being an air conditioner with an added feature: a reversal mechanism that alters the direction of refrigerant flow. This reversing valve is the genius component that makes heat pumps so unlike any other type of HVAC system on the market.
Heat pumps work by reversing their refrigerant flow, moving heat out of the home in the summer, and moving heat back inside the home in the winter. With one system, you get year-round comfort. Heat pumps also differ from central AC systems in that the indoor unit comes in the form of a wall-mounted air handler which saves space.
Benefits of Heat Pumps
Replaces Your AC at the Same Time
If your heater and your air conditioner are both due to be replaced, you can kill two birds with one stone with a heat pump. With one purchase, both your home's heating and cooling needs will both be met with an energy-efficient system.
They're Perfect for Our California Climate
When a heat pump is working in heating mode, it needs to draw "warm" air from outside. Although heat pumps can tap into the warm air that exists even in low temperatures, they have to work harder to do so. That means they're not ideal for places that experience below-freezing temperatures for most of the winter. We don't have to worry about that here in California.
And because a heat pump is essentially an air conditioner with a reversing valve, they're an excellent choice for pulling double duty to cool down our warm summer days.
Energy Efficiency = Money Savings
Heat pumps are perfect for those who want the most environmentally friendly choice of HVAC systems. Heat pumps use electricity instead of directly burning fossil fuels and according to the EPA, heat pumps can reduce electricity usage for heating by up to 50%. With that reduction in energy use comes automatic savings on your utility bills. When you reduce your energy usage, you automatically save cash.
Hometown Heating and Air Conditioning is your trusted resource for heating repairs. Reach out to us today! Your comfort is our business.