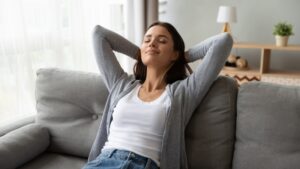 Given their names, it's likely that many people believe that an air filter is the same thing as an air filtration system, but this isn't the case. An air filtration system is comprehensive, and includes air filters.
Most of the time, when you hear the term air filter in a discussion about HVAC systems, what you're hearing about is the air filter that comes standard with your heating and/or cooling systems. This air filter is not designed to protect your indoor air quality, but rather it is in place to protect the interior components of the HVAC system itself from dust, dirt, and other debris that can get inside and damage its sensitive components.
An air filtration system is a whole-home indoor air quality product that makes your air healthier and cleaner to breathe. Read on to learn more!