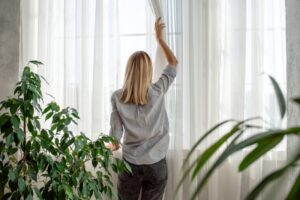 When it comes to having a home comfort system installed in your home, naturally your budget is likely the first thing you think about. Not every homeowner is going to prioritize a whole-home indoor air quality product.
But if you have the option to, you really could benefit from such an installation! Especially in the case of air purifiers.
Sure, portable air purifiers can help a bit, but they are not a comprehensive solution to the problem of contaminants in the air throughout your entire home. A portable system is good for a room or too, and even then some air purifiers really only help with nothing more than dust and pet hair. Whole-home air purification is the way to go if you also want to tackle other common allergens, and even viruses. Read on to learn more!