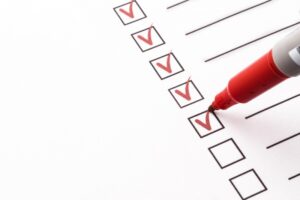 When contemplating calling for air conditioner repairs, there are a lot of reasons why homeowners may hesitate. For one, they're not sure the issue warrants scheduling an appointment for repairs. Or they might be worried that their air conditioner can't be repaired and suspect it's due for replacement.
For non-emergency repairs, it's a lot easier to ignore small signs that your air conditioner needs help. In this blog post, let's go over the factors that professional HVAC technicians take into consideration when determining if air conditioning repair or replacement is needed.
Repairs Are Always an Option
Ultimately, it's up to you to decide if you choose to have your air conditioner repaired even when a contractor is recommending that it be replaced. You should never feel pressured into getting your AC replaced. However, there are some repairs that are expensive, and a repair could be a bad investment depending on the age of your air conditioner.
To determine this, there's a rule of thumb you can follow referred to as the $5,000 rule. It's easy to calculate. All you do is multiply the cost of the repair by the age of your air conditioner. If that amount exceeds $5,000, it's better to replace it. If it's less, you should repair it. For example, if the estimated repair is $400 and your furnace is 8 years old, $400 x 8 is $3,200, which would mean a repair is reasonable.
Factors That Lead Towards Replacement
System Age
The estimated lifespan of air conditioners is between 10–15 years. The tail end of its lifespan is when an AC could really start to deteriorate. If it's approaching the end of its estimated lifespan, we recommend replacement. Air conditioners have advanced so much in the last decade that you'll reap the benefits of increased efficiency and lower energy bills.
System Performance and Efficiency
How comfortable is your air conditioner keeping your family and your home? If its performance is poor and your energy bills are high, why keep throwing money away on a system that isn't meeting your needs? It might be better to go with a replacement that'll be a strong investment for your home and your comfort level for years to come.
Household Changes
If your family has gotten bigger over the years, you might need to upgrade your system. Or if your family has gotten smaller, you might find that an entirely different system will suit your needs better. You could also be planning an addition that will increase your square footage. Any changes in your home size, household members, and your comfort requirements are solid reasons to go with AC replacement.
Home Investment
If you plan on keeping your home for many years, a new air conditioner is a great investment. However, if you plan to sell your home soon, you might be better off going with repairs and letting the next owner decide what type of upgrades will work best for their unique needs.
At Hometown Heating and Air Conditioning, your comfort is our business. Reach out to us today!