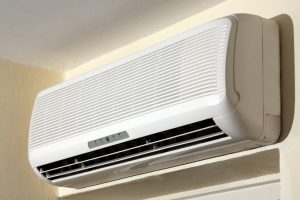 In the market for a new air conditioning system? Then you're in luck. When it comes to a new air conditioning installation in Concord, CA, there is no shortage of options to choose from! Of course, that can also make it pretty tough to find the exact right AC for your needs.
Air conditioners all serve the same basic function, right? They're there to cool your home. They can go about that in some surprisingly different ways, though. One option you should definitely consider is the ductless mini split.
How's It Work?
Ductless mini splits are very unique air conditioning systems. We should point out right away that, while cooling-only models are available, most homeowners choose duct heat pumps. What's that mean?
Like a regular air-source heat pump, ductless ACs cool homes via a refrigerant cycle. However, unlike a central AC, heat pumps, ductless or otherwise, can reverse their operation.
This means that they can also heat homes. And they do so without burning fuel or using electric resistance to generate new heat! Instead, they transfer heat into your home through evaporating/condensing refrigerant, in a true reversal of the cooling process!
Also unlike these more traditional systems, ductless mini splits don't use ductwork. They use individual, wall-mounted blowers to heat and cool rooms directly. These connect directly to the outdoor unit.
What Are the Benefits?
Energy efficiency is the major one. Heat pumps, in general, are renowned for their efficiency because their style of heating uses so little energy. However, ductless mini splits up the efficiency even further.
Leak-Free. When you don't use air ducts to distribute conditioned air throughout the house, you don't waste energy due to duct leaks.
Zone-Controlled. Zone control systems can be integrated into ducted systems, but with ductless, it's just part of the package!
Special Considerations
Ductless mini splits are very popular among homeowners that don't have existing ductwork. It's easier to go ductless than to retrofit ducts, in most situations. However, "easier" doesn't mean "DIY-appropriate."
You absolutely need a professional to install your ductless mini split system. You don't want a condensate line from one of your units leaking into the wall that it passes through. You don't want poor unit placement resulting in subpar comfort. And you definitely don't want to void warranties due to non-professional service!
We Install and Service Ductless Systems the Right Way
The last thing that you want to do is to throw away money on a great system that doesn't work properly because it's not installed or serviced correctly. You don't have to worry about that when you work with us. Not only can we install and repair your ductless system for you, but we'll also keep it running reliably.
Our Star Performance Membership Maintenance Program is just what you need to take the fuss out of caring for your system. Great discounts, priority booking, 24-hour emergency service—the benefits cannot be overstated! Let us know if you're ready for the best in ductless performance.
Schedule your ductless services with Hometown Heating and Air Conditioning. Your comfort is our business.