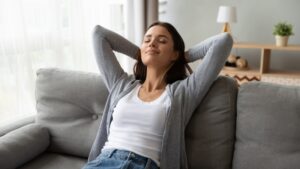 Winter is officially here, and the temperatures are only going to get colder. Are you prepared?
Sure, we are in a climate known for its summer warmth, and it doesn't get as bone-chillingly cold here as it does in other parts of the country, but our winter seasons are still nothing to scoff at, and you need a well-functioning heater to stay comfortable.
Having a great heating system in place is about many things—reliability, effectiveness, and efficiency. You want a heating system that won't cost you an arm and a leg to operate.
The good news is, there are some simple steps you can take to ensure that your heater is working as efficiently as possible and saving you money. Read on to learn what they are!
Step #1: Upgrade Your Thermostat
The thermostat of your HVAC systems might seem like a very small component, but it has a big job. This small device serves as the "brain" of your HVAC systems and is the component through which you're able to communicate with your climate control systems.
Upgrading to even the most basic digital thermostat—or even better a programmable or smart thermostat—will help you start enjoying more efficient comfort.
Step #2: Use Weatherstripping to Keep Drafts Out
The heat being produced by your furnace and entering your living space can seep out through cracks in the windows and doors. This means you are losing energy that you're still paying for. You might consider investing in weather stripping to seal your drafty windows and doors, as this will keep the heat inside your home.
Step #3: Utilize Your Ceiling Fans
This might seem like a strange tip to be sharing during the wintertime, but bear with us! Yes, when it is summertime, you use your ceiling fans in combination with your AC to distribute the cooled air. You may have realized that it helps you feel cooler and allows you to turn the thermostat up a few degrees, saving you money in the process.
This same concept can be applied to your heater in the wintertime, by reversing the direction of the fan blades. There's a switch located near the center of your ceiling fan, usually above the blades. One flick of that switch and you'll have more efficient warmth. Of course, you'll want to remember that when spring and summer roll around again, you need to flip that switch back.
Step #4: Invest in Maintenance
If you haven't already done so this season, the time to schedule your maintenance tune-up is now! Maintenance is the leading way to keep your heater working as effectively and efficiently as possible throughout its entire lifespan. During maintenance, our techs will fully inspect your furnace for any potential repair needs, we'll adjust components that need it, and we will thoroughly clean the system. Each of these steps ensures that the furnace performs as well as it's intended to.
Furnace maintenance should be conducted once a year, ideally in the fall before you need the system the most. Consistency is what's most important here, though. So if it's been a year or more since your last tune-up, give us a call today!
For expert service for your heating in Concord, CA, contact Hometown Heating & Air Conditioning today!