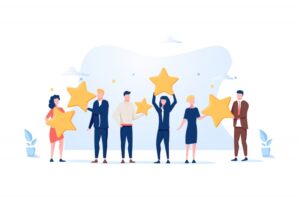 On a scale of 1-5, how would you rank the performance of your heater—1 being "I have absolutely no complaints!" and 5 being, "Uh… my heater isn't working…"?
Hopefully, you're closer to 1—your heater has been behaving just fine and giving you efficient, powerful heat. But what if that's not the case? What needs to occur to get better results?
Read on as we go over what different rankings for your heater might mean and what can be done about it.
"1"
As we alluded to above, this means your heater is in good shape! It's providing you with dependable heat and your home is warming to the temperature you set on the thermostat and shutting off when it's supposed to. You don't suffer from uneven heating anywhere in your household and you don't hear any strange noises coming from the heating unit. In addition, you had maintenance done this past fall and haven't had to call for surprise repairs at all this season.
"2"
Alright, not bad, not bad. However, if you're ready to rank your heater at a "2" instead of a "1" there's a reason you're not 100% satisfied, right? Maybe your heater is struggling to start up when you first turn it on. Or perhaps you've discovered that the heat from your furnace or heat pump doesn't quite seem to be reaching the rooms at the back of the house? Take a look at your heating bills too, do they seem to be a little higher than they should be? These can all be indicative of relatively minor problems, but they can grow worse if you wait too long to call us.
"3"
Uh-oh, now we're talking about some more serious needs. Did you already need to call us for heating repairs this season? Perhaps your household doesn't seem to be warming up as quickly as it used to in years prior, or you hear some loud and unsettling noises coming from the unit. If you're overall just not happy with how your heating system is performing, even if it is technically still functional and providing your home with some heat, it's enough of a reason to dial our number.
"4"
Ouch! If you're here, you know you need to give us a call for repairs. Folks who rank their heating performance this low typically have a heater that's constantly tripping its circuit breaker, isn't providing any heat to certain parts of the home, is showing signs of disrepair, or has already needed multiple repairs, etc.
Combine this with age—a well-maintained heater should last 10-15 years—and we're looking at a breakdown here soon.
"5"
So your heater doesn't work at all, huh? You've probably already called us or another HVAC professional for repairs. But we have a question for you to ponder—is your heater over a decade old? If so, and you find yourself consistently calling for repairs over the last couple of years, and/or your energy bills have skyrocketed since then… it's time to consider an upgrade, and we can help!
For expert service for your heating in Concord, CA, contact Hometown Heating & Air Conditioning today!