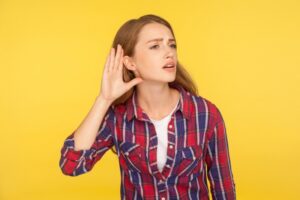 We understand that it can be easy to ignore some of the sounds that the appliances and systems in your home make. It's easy to deny that something can be wrong with one of those appliances–after all who wants an unexpected repair bill, right?
However, ignoring a sound that your heating system is making could result in an even bigger repair bill later on, and some noises might even indicate potentially harmful problems, such as a cracked heat exchanger that could lead to a CO (carbon monoxide) leak in your home.
Here at Hometown, we get how important it is to protect your household. If you hear ominous noises coming from your furnace, please don't hesitate to give our team a call. In the meantime, read on as we uncover some specific sounds and what they could mean for your furnace.
Screeching
A loud screeching noise is most likely an indicator that the blower motor of your furnace is malfunctioning. When a blower motor isn't working right, it may prevent the hot air from getting distributed into your home, and that hot air will get trapped inside the furnace, instead.
The most likely scenario in this case is that the blower motor needs to be lubricated. This is a relatively easy "fix" for our professionals! However, letting it go on for too long without addressing it can cause too much friction on the motor, and ultimately it can overheat.
Clanking
If you hear something that resembles metal striking metal, then you probably are hearing metal striking metal, and you definitely shouldn't neglect the noise.
It can be a sign of a serious issue with the furnaces blower wheel. If this is the case, you'll want to turn off your furnace and connect with a pro right away to prevent further damage to the wheel.
Banging or Booming
Some folks describe this noise as a "bang" while others call it a "boom," but the noise we're referring to is heard during system startup. What's happening?
Well, what's likely happened is that your burners have gotten coated with dust and grime–if you're not up to date on your maintenance sessions this is the most likely culprit–and ignition is delayed as a result. When the gas jets do ignite, they sort of have to "burst" through that grime, which is why you hear the bang or boom.
You can give us a call if you didn't have maintenance done this past fall–it's better late than never! This is definitely something you want to address, though. If this goes on for too long it can harm other components within the furnace, such as the heat exchanger.
The above-mentioned noises are not the only sounds you should call a professional repair technician for. If you ever hear anything outside of the normal day-to-day operational noises of your furnace–rattling, hissing, buzzing, etc.–it's a good idea to give us a call!
For professional heating service in Concord, CA, contact Hometown Heating & Air Conditioning.