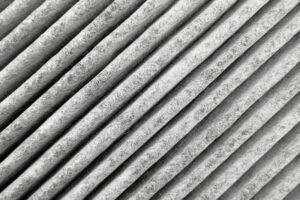 People who are new to the field of indoor air quality may feel a bit bewildered about getting started with improving the IAQ of their home. We understand—this can be a complicated subject, and there are numerous residential air purifiers, cleaners, and filters available. Where do you start?
The best place is to start with experts! We have a team of NATE- and EPA-certified technicians on staff who can help you figure out the best approach to cleaning your air. Often, an air purifier in Lafayette, CA is a part of the solution to a home's IAQ problems. But is it the only installation your house will need? Let's look into that question more.
Some air purifier basics
Terms like air purifiers, air cleaners, and air filters are often used interchangeably. We want to look at some specifics here about air purifiers and separate them from air filters.
An air purifier is an electrically powered device that uses ionization or ultraviolet light to either remove unwanted particles from the air or destroy them. Air purifiers don't use any fibers or mesh to trap pollutants the way filters do. Different types of air purifiers target different pollutants. For example, UV air purifiers are useful against mold spores, bacteria, and viruses.
Are air purifiers enough for some homes?
Air purifiers are not usually installed as the only IAQ product for a house. Although air purifiers are powerful at removing the smallest pollutants that can get through the mesh of air filters, they are less effective at larger particles such as dust, dander, lint, and pollen. Air purifiers work their best when they are used in conjunction with a set of air filters. For most homes, a combination of air filtration and air purification will deliver the best results, often removing more than 98% of unwanted airborne particles from circulating through the house.
Getting started with air filters
Our usual recommendation for homeowners who want a general improvement in their indoor air quality is to start with having air filtration systems installed. Almost any home will benefit from filters, which remove common nuisances like dust. (The air filter that's already part of your HVAC system is not an IAQ device; it's in place to protect the interior of the HVAC cabinet, not clean the air.) Our team will find the right strength of filter for your house: powerful enough to trap most pollutants, but not too powerful that it will cut off airflow and harm your comfort.
Once we've determined the right types of air filters, we can see what other pollutants in the house will manage to get through them. This is where air purifiers are extremely helpful! They form a second line of defense, removing the odor molecules, smoke, volatile organic compounds, bacteria, and other unwanted contaminants that the filter isn't powerful enough to trap.
We'll see that you have the right defense against unhealthy indoor air—and we back up our work with a 100% customer satisfaction guarantee.
At Hometown Heating and Air Conditioning, "Your Comfort Is Our Business!" Call today to find out more about our indoor air quality options.