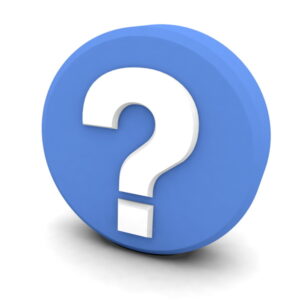 The thought of replacing an air conditioner is already a daunting one. There are many factors to consider in order to find a system that will meet your family's needs, all while staying within your budget.
To complicate matters even further, there are new Department of Energy (DOE) regulations to consider. New energy-efficiency standards that will take effect in 2023 have impacted air conditioner manufacturers and, as a result, consumers.
If you're considering replacing your air conditioner, learn what these new SEER2 regulations entail, and how they impact your options when it comes to your next air conditioning installation in Concord, CA.
What Is SEER2?
SEER stands for "Seasonal Energy Efficiency Ratio" and calculates the amount of energy that an air conditioner uses to cool your home by removing heat from the air. SEER2 is an updated version of this calculation that utilizes new testing procedures.
These new standards have upped the game on how new air conditioners are tested and manufactured. To meet these new requirements, HVAC manufacturers have had to redesign systems and their components to make them more energy efficient.
Why the Change from SEER to SEER2?
SEER2 changes are being implemented to improve the efficiency of HVAC systems that will be installed going forward. To do this, SEER2 testing is able to detect and respond to external pressure created by things such as a home's ductwork. This provides a more accurate, real-world representation of the system's efficiency.
How SEER2 Impacts Inventory
As if supply-chain issues weren't enough, SEER2 regulations will also impact the inventory on the market. According to the SEER2 guide for the southwest region, any system that doesn't meet the new requirements can't be installed after January 1, 2023.
For the southwest region of the US, the following systems will require these ratings:
Split system air conditioners must have a SEER2 rating of 14.3
Heat pumps must have a SEER2 rating of 14.3
Packaged AC units must have a SEER2 rating of 13.4
Who Will Be Affected by SEER2 Regulations?
Although SEER2 won't impact homes with newer air conditioners that are working well, these regulations will affect the decision-making process of any homeowner who will need a new air conditioner or heating system installed after January 1, 2023.
If you are considering scheduling a new air conditioner installation soon, we advise you to speak with someone from our team about what your best options are as soon as possible. Purchasing a major system for your home such as an air conditioner and a heating system is no small decision to make. Ultimately, you should be able to get the HVAC system that best meets the needs of your home and family.
You can count on us to keep you updated and give you the information you need to make this important decision.
Please don't hesitate to reach out to the team at Hometown Heating and Air Conditioning to learn more about these new regulations, and to schedule your AC installation! Your comfort is our business.