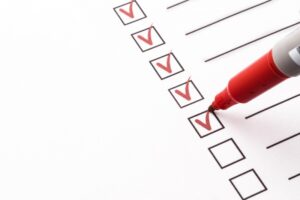 It can be pretty frustrating to realize that you've been paying good money to heat up your home, but not getting the comfort you deserve. Maybe you have discovered that your heater is running intermittently, or perhaps it never seems to stop running. These are just a couple of the potential problems that can befall a heater.
Of course, surprise repair needs are a lot less likely if you invest in routine heating maintenance. This should be done once a year for a furnace or boiler, and twice a heat for a year-round heat pump system. With maintenance, repair needs are less common, but they still do happen, and it's important that you know the following signs that they're needed.
Clanking/Banging/Rattling
Do you hear concerning sounds coming from your heating system? If you do, it's time to call a repair professional ASAP. Any noises that aren't the typical sounds of air rushing through the vents or the slight rattle of ductwork fluctuating with the temperature are cause for concern.
Pay attention to the sounds that your furnace or heat pump system makes to make sure you don't run into a surprise system breakdown!
The System Is Short-Cycling
Short-cycling is the name given to the process where a heating system–or an air conditioner–cycles on and off rapidly. Your heater never actually finishes a full heating cycle when this occurs, leading to inefficient operation and exacerbated wear and tear on the system.
A furnace is designed, for example, to run in 15-minute increments, about 2-3 times an hour. If this isn't the pattern it's following, then there is a problem that needs to be addressed.
Poor Indoor Air Quality
Let's say that you have indoor air quality products in place. You have an air purifier, maybe a whole-house air filtration system, and a humidifier, etc. But it seems like your indoor air quality has started suffering. Perhaps you're noticing more dust than usual?
This could mean that your furnace or heat pump ductwork is damaged and is letting dust, dirt, and other debris into your indoor air. Your ductwork is a vital part of your heating system, and you want it to stay in good shape!
You Can't Seem to Stay Warm
You might have thought we were only going to talk about subtle signs here, but the fact is that many people actually ignore or brush off when their heating doesn't seem to actually be heating properly.
Because our winters are relatively mild, when you run your heater and it only blows out lukewarm air, you might just figure that it's because it's not that cold outside.
This should never happen though. Whatever your standard temperature setting is, your furnace or heat pump should run until that temperature is met, which doesn't affect how hot the air feels coming out of your vents.
If that air feels cooler, it's a sign that something is amiss. It could be a problem with the heat exchanger, which in a gas furnace, can be dangerous. So this is definitely something you want to have checked out right away.
For quality and reliable heating service in Livermore, CA, look no further than Hometown Heating & Air Conditioning. Contact us today!